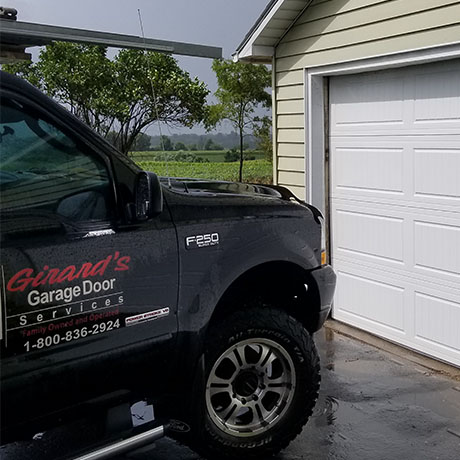 Garage Door Won't Open
If you have a remote for opening and closing the garage door, it might be low on battery power. Try replacing the batteries and see if it works. A non-working keypad might mean that you need to reprogram it. Follow the directions that are included in the owners manual to reset or reprogram the keypad. Check to see if the breaker has been tripped that supplies the opener. Resetting it should clear up the problem. If it still will not open, then you need to contact a Warminster garage door repair service for help.
Garage Door Won't Stay Open
If you have no problem opening the garage door, but it won't stay open, this can be a sign of tension spring wear. It gets old to have to use two people to get the car in and out of the garage. While one holds the door up, the other gets the car in or out of the garage. Replacement of the tension springs means that you will have to have the door serviced. They are difficult to handle and can cause injury if handled wrong. It's not a hard fix for someone that is experienced and it's surprisingly affordable.
SERVICING THE LEHIGH VALLEY AND EASTERN PA
Give us a call today. We can give you an estimate over the phone: 610-837-4738
Same Day Garage Door Repair & Service

Garage Door Broken Spring Specialists

Garage Door Section & Track Replacement
Most Major Brands of Garage Doors & Openers

Wireless Keypads, Opener Remotes, Security Devices

Power Loss and Lightning Protection Systems
Garage Door Opener Inspections/Safety Evaluation
Garage Door Sticks
A garage door that sticks when it is going up or down might not need a whole lot of assistance to be working properly again. Be sure and check the runners and see if there is a stick or some other type of debris in the way. Removing this should make the door operate smoothly again. Try lubricating the rollers with quality oil. Don't use any type of solvent, except pure lubricating oil. You will have to bring the door up and down a few times to see if the lubrication is helping. This may be all that the door requires. If you are still experiencing problems with the door sticking then seek Warminster garage door repair to find out what the problem is. They can check it from top to bottom and give you an estimate on repairs.
Don't let a little problem with the garage door get you down. Affordable service and repairs are only a phone call away. Repair your garage doors today with Girards same day service. Call now at 610-837-4738
WE PROUDLY SERVICE & INSTALL THESE GREAT PRODUCTS
Give us a call today. We can give you an estimate over the phone: 610-837-4738